During every season of the year, especially in the summer, staying hydrated is extremely crucial to your body's well-being. Having enough water, your brain, muscles, organs and systems are working at their very best. It also aids with your skin, your digestive system, your energy, and so much more.
Water is the best source of hydration. However, drinking plain water all the time can be a little boring and too easy to give up. Refresh and replenish your body with some of the best summer beverages in order to beat the heat. We have brought to you 7 of our best, exciting and refreshing drinks that will keep you hydrated on those hot days!

Cucumber Lemonade
A classic summer drink that you cannot go wrong with-- Lemonade. Nutritionally, it is just as good as water, if not better. Lemon is a detoxifying agent, so as the lemonade hydrates you. It also eliminates toxins in your body to keep it running smooth and healthy. Spruce up this lemonade with slices of cucumber that also help refresh your body and keep you from suffering any heat flashes under the summer sun.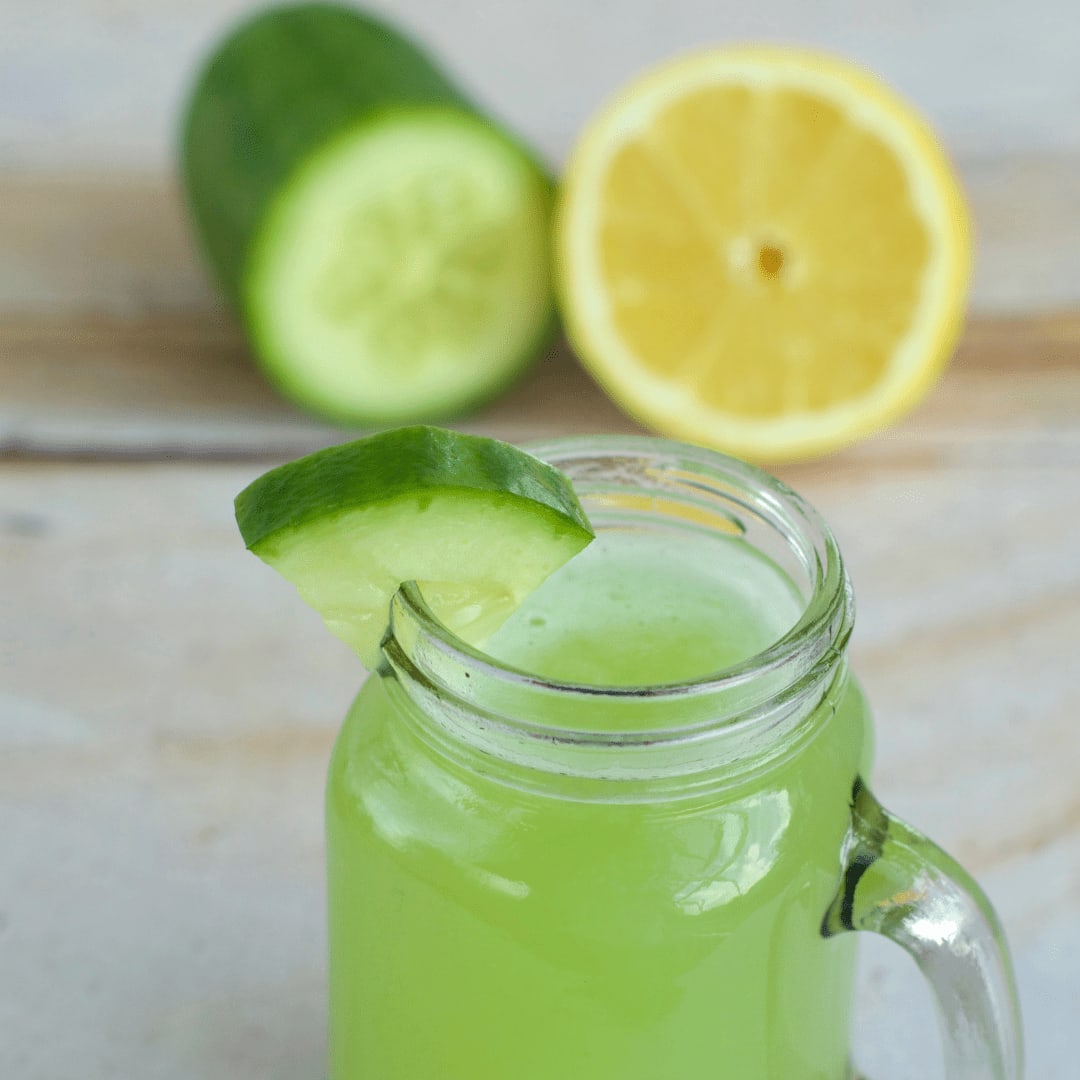 Ginger, Lime, and Mint Water
Sometimes, all water needs is a just a little kick. You can get that perfect kick with this next recipe that includes ginger, lime, and mint. These three ingredients serve a different purpose but when combined, they treat your body with immune-boosting, anti-inflammatory, and stomach-soothing effects. Water alone quenches your thirst. Imagine what it could do with the power of other organic ingredients.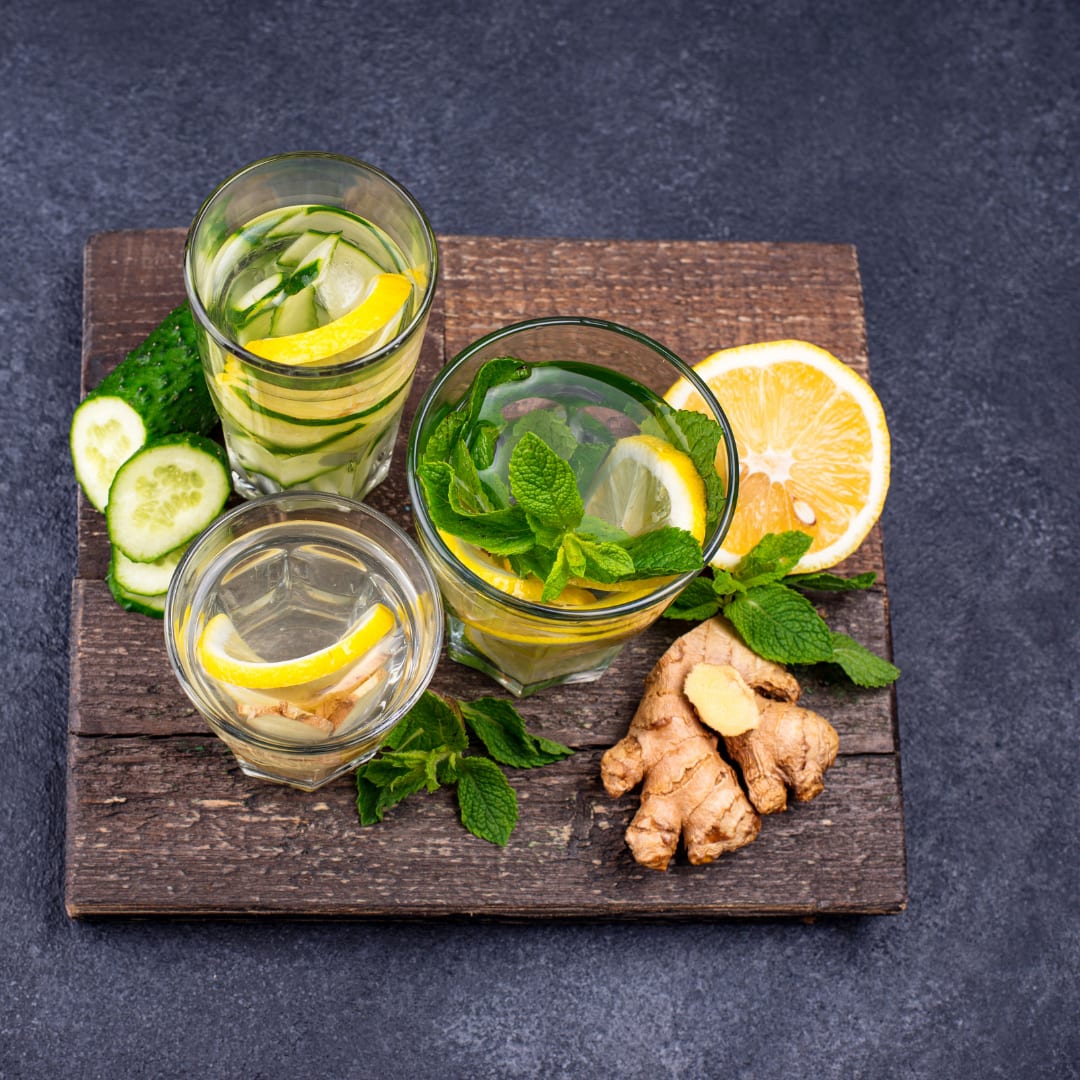 Hibiscus Iced Tea
Imagine sipping on iced tea by the pool or beach. Now imagine it again with this Hibiscus iced tea! It may seem as an exotic drink, but it provides the same cool-down, refreshing properties of water or even lemonade. This iced tea is a more flavorful alternative to its traditional counterpart. One pitcher just might not be enough of this drink!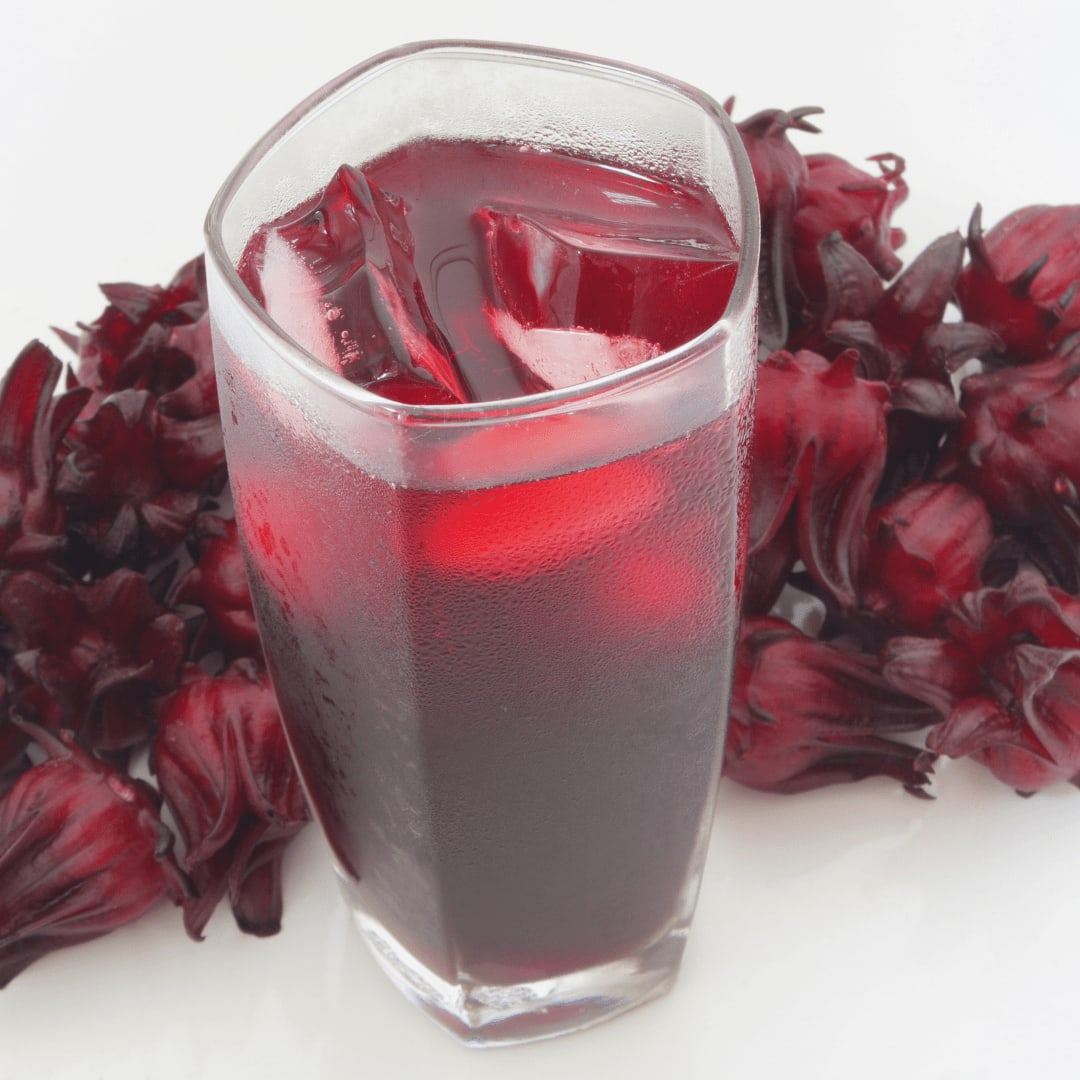 Lemon-Ginger Sparkling Water
It may sound like an unusual combination, but both lemon and ginger are quite beneficial to your body. If you add them to sparkling water, it tastes like ginger ale with an extra twist. Not only during the summer time it's great to drink, but it is just as good when you are feeling under the weather, because it helps alleviate any symptoms.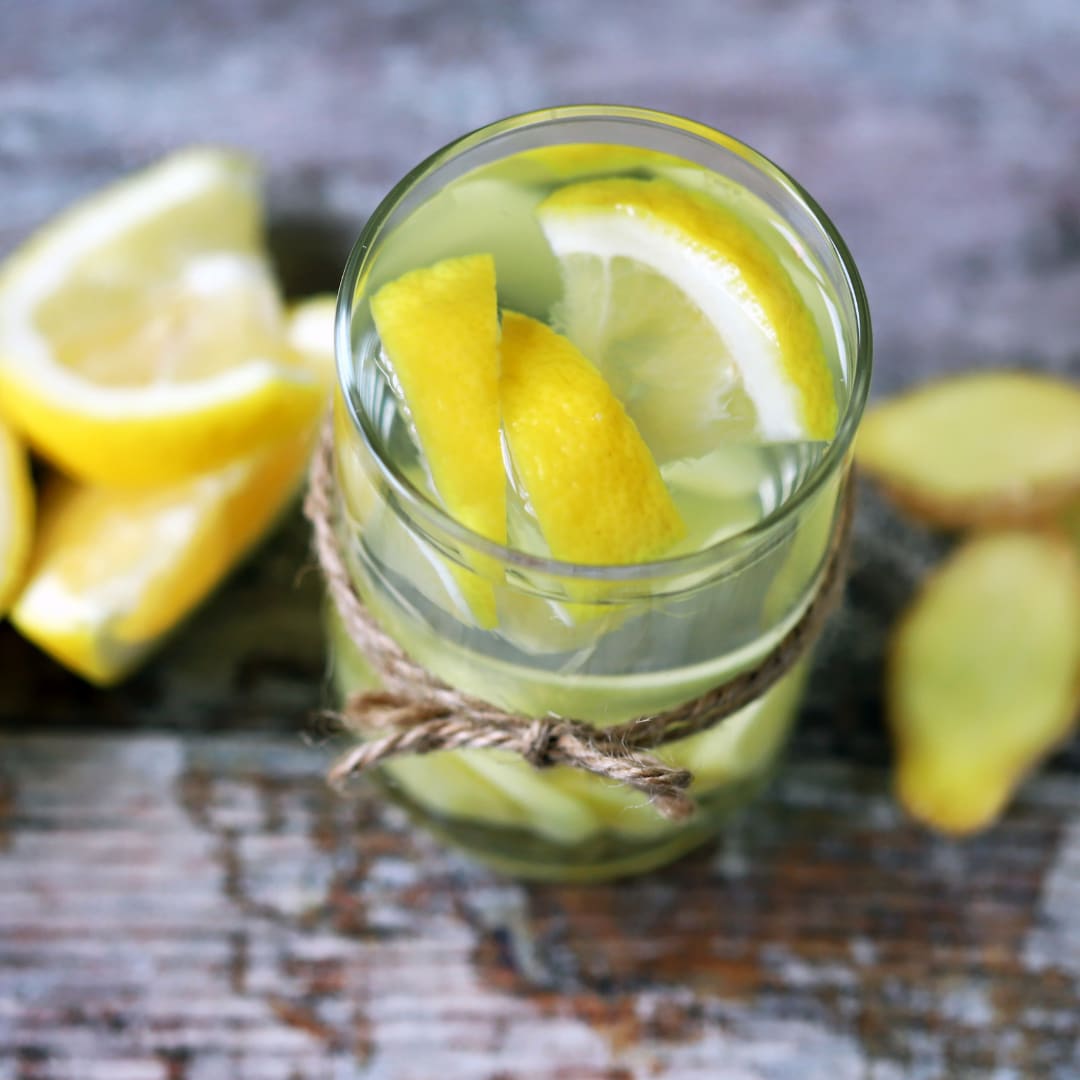 Coconut Water
Have you ever thought of drinking coconut water instead of water daily? A chilled glass of coconut water can instantly cheer you up. The mild sweetness and fresh taste makes it just the perfect drink to keep summer blues at bay. Its sweet taste helps to substitute the sodas and colas. Unlike the sugary drinks, the sweet taste does not have the effect of making you thirstier.
Coconut water is a great way to replenish your system when it has been depleted of energy, nutrients, or it just needs a little push on a slow day. The abundance of electrolytes is great for your system. so every time you feel dehydrated, load up on some coconut water and you are good to go.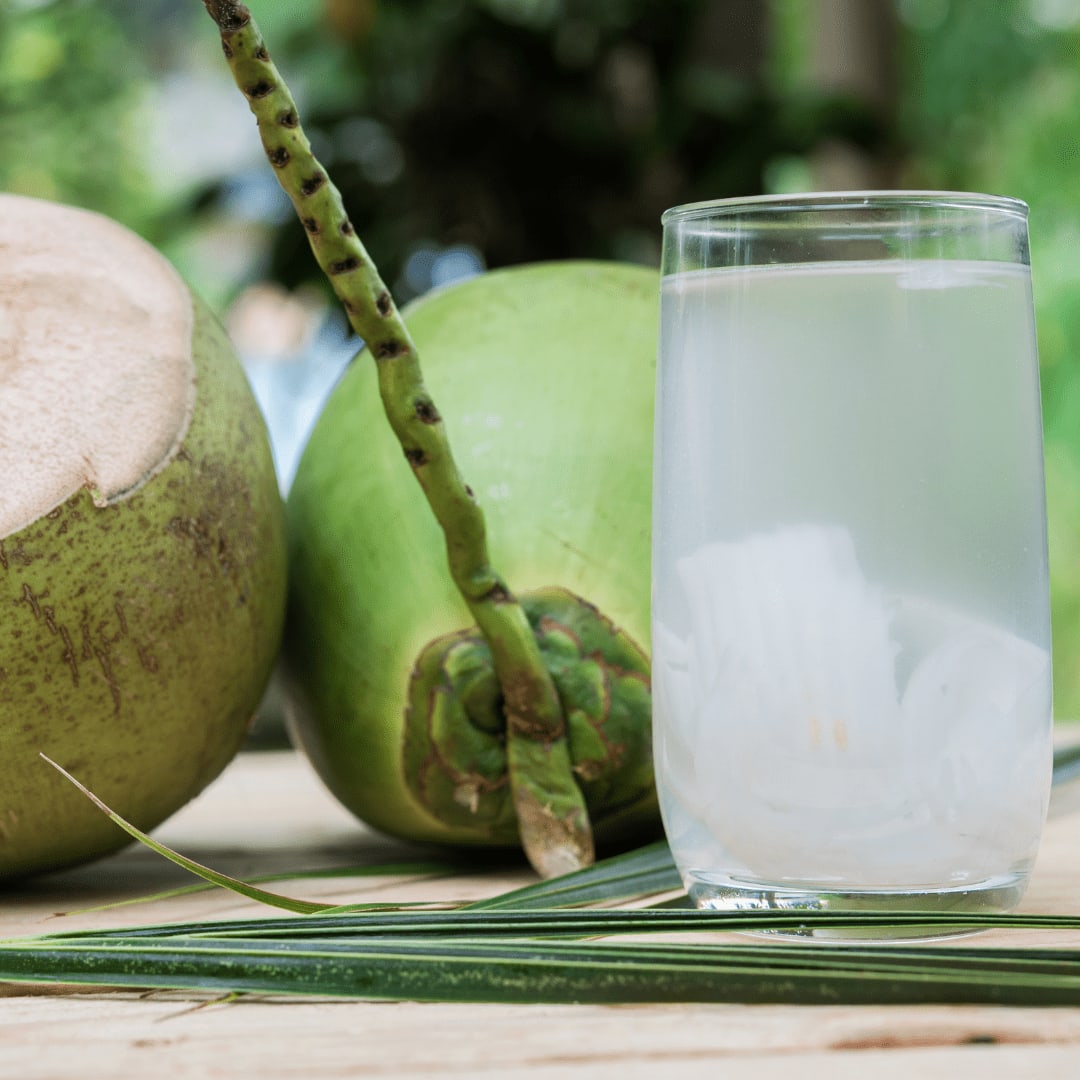 Other Benefits:
Coconut water is a rich source of potassium.
It helps prevent dehydration, fatigue, and stress.
It is a pitta-pacifying drink.
Not to mention it gives you the refreshing and relaxing sense of being in a beach setting!
Strawberry-Basil Water
Spruce up your daily water regimen with this strawberry-basil alternative. Since it is water, it has the same, exact properties, but with more flavor and more zest. A perfect drink to take on the go or when you are simply relaxing.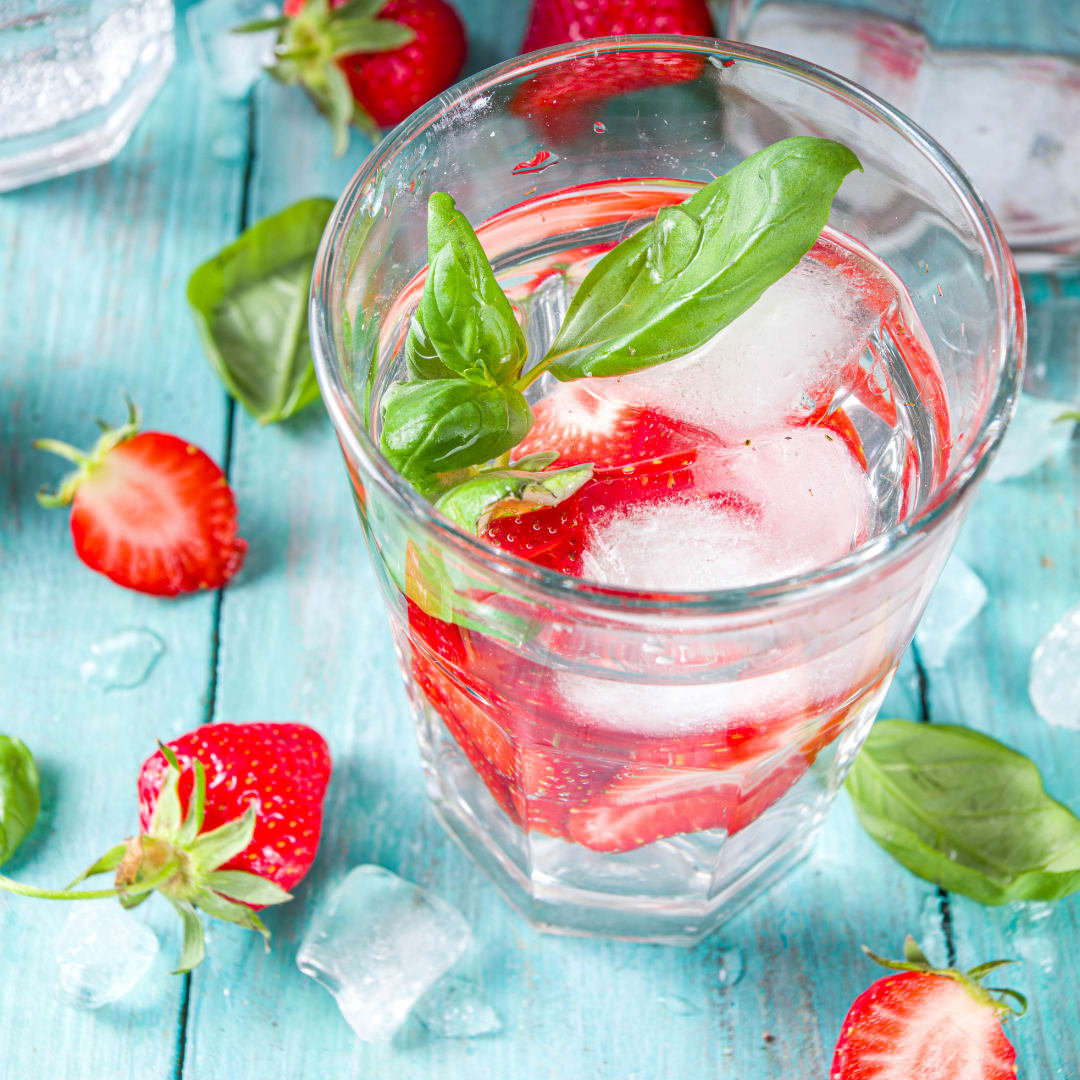 Watermelon juice
Watermelon is one of the best summer fruits. It is super refreshing and its hydrating properties help keep your body hydrated and fresh. If you ever wanted to eat water or drink fruit, watermelon is what you are looking for. You can't, quite, be sure if you are eating or drinking watermelon! After all, every bite contains 90% water! But, watermelon juice has a way of reaching every hot nerve in your body, instantly cooling you - physically and mentally.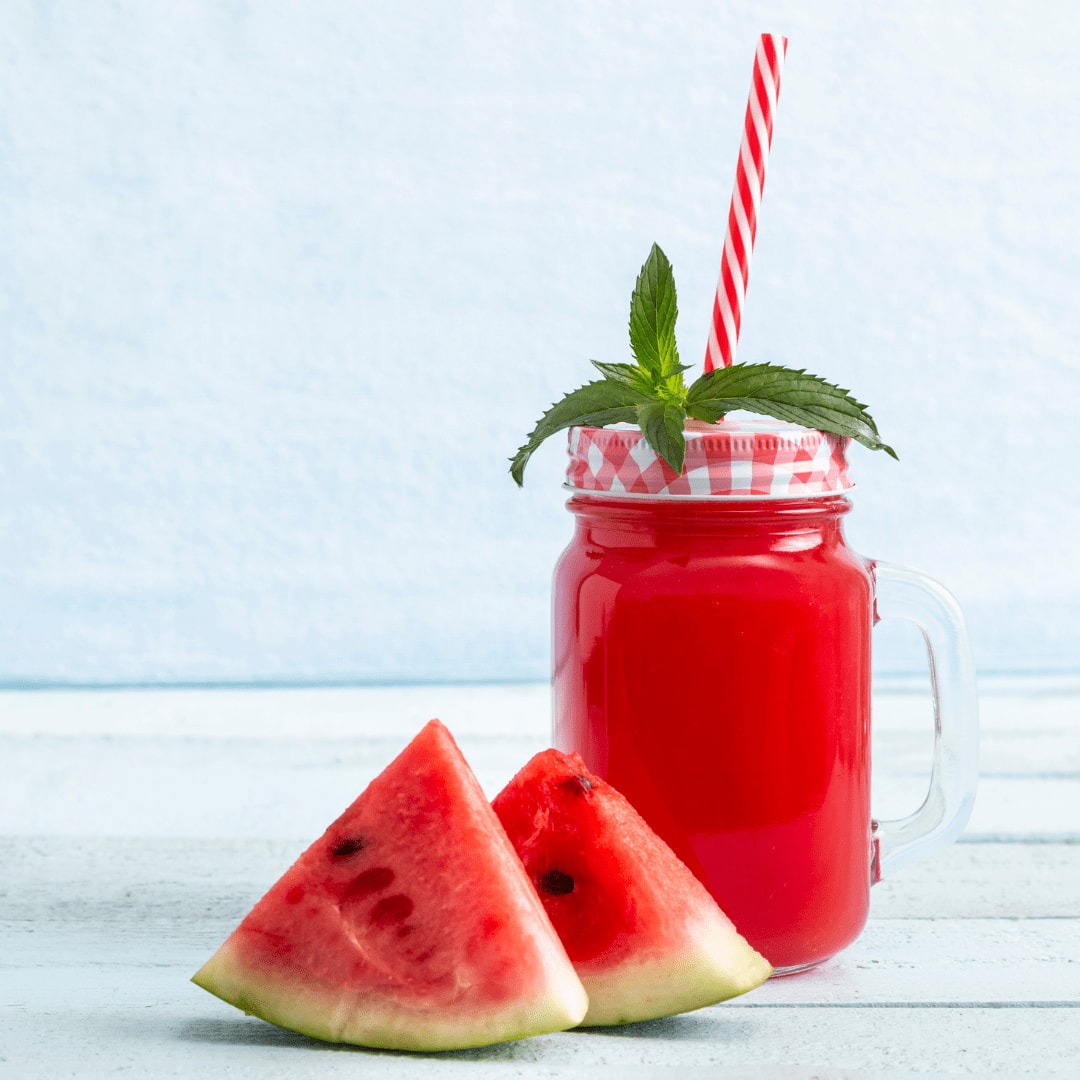 Other Benefits:
It helps relieve fatigue, and stress.
It is also good for relieving headache on a scorching hot summer day.
Since watermelon is rich in fiber, it is a good digestion aid. It helps flush out toxins.
Note: It is best to take only watermelon, without combining it with other fruits.
So go ahead and enjoy these drinks and ensure a happy and healthy summer 2021!