Summer decorations are so distinctly beautiful. Bring the sunshine indoor using breezy fabrics, muted color palettes, natural fibers, and boho influences associated with the season. And although this style may seem like purely seasonal, there are other ways you can integrate summer design trends all year-round.
Check out these latest interior design trends that'll also aid you uphold that summery vibe in your home for the rest of the year.
1. Bring On The Blues
If summer had a color, the biggest chance would be a beautiful blue. The bright blue summer skies and sandy beaches. Use richer blues as an accent wall in your living room or try lighter blue linens and decor pieces paired with a white backdrop to give your space that graceful Grecian vibe.
For a minimalist at heart, bright cobalt blues can bring in a bit of vibrancy to your room. Add some sunny hue into your decoration as a constant reminder of clear skies and the sun on your skin.
2. The Minimalist Way
Minimalism hasn't been featured as an interior design trend the first time and it sure won't be the last! When we speak of minimalism, it's style was first known about clean lines, seamless structures, and a stylishly simple design.
However, interior designers have been building on the more prosperous minimalism of late to take a more meaningful design that is clean yet functional. It is more than just empty or open spaces. It evolves playing with sunlight, natural greenery, pops of color, giving you a glimpse of the summer to come.
3. Keep It Neutral
White, ivory, pale gray, and beige are all colors usually associated with summer beach homes. Although, neutral colors are gorgeous all year round, which is why they're one of the biggest interior design trends for 2021.
Neutral colors give you an outstanding backdrop for whatever color scheme you want to switch over to as time goes by while also holding your own with ease. If you want to add a bit of color into your decor, it becomes relatively straightforward. All you have to do is switch out accents like throw pillows, blankets, rugs, and vases. Your neutral furniture will do a beautiful job of providing the backdrop for those hues. White couches and gauzy drapes will never go out of style, and taupe-y shades of gray and beige work well for bedroom decor on your headboard or nightstands.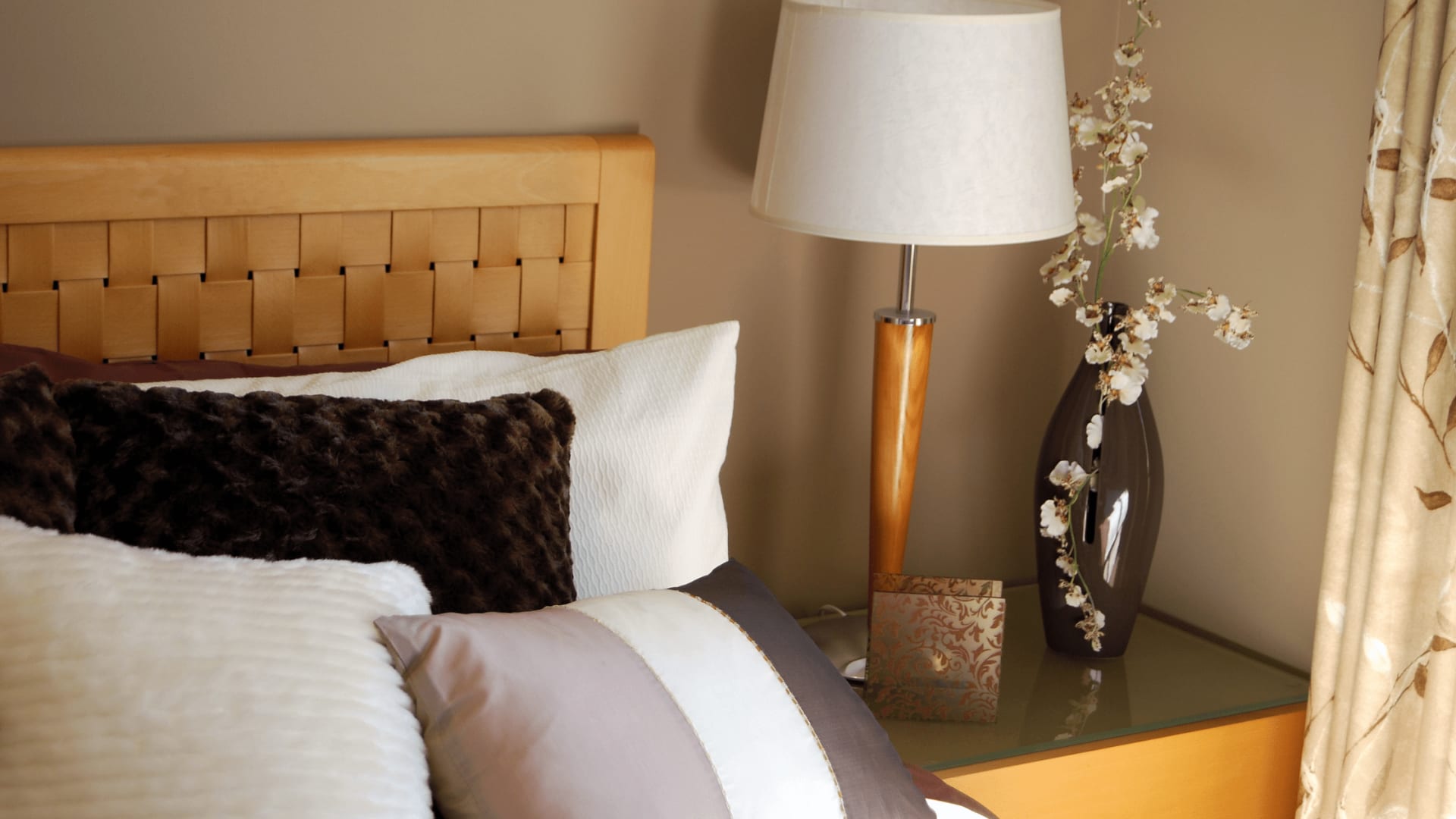 4. Make A Statement With Color

In the summer of 2021, this current interior design trend is making a big comeback. Most people now opt for an open space layout and minimal design making the bold statement pieces steadily flourished.
It makes for a great focal point while also putting your quirky tastes on display. Your guests are sure to feel like they know you a little better after a visit to your home, and isn't that what the beauty of the interior design is? Get yourself a striking piece and let it be the conversation starter with family and friends alike.
5. Add More Natural Elements
A timeless summer interior design trend! Nowadays, people are becoming obsessed with being plant moms and dads. The experience of growing a plant is so fabulously enriching.
Luckily, greenery is a big part of boho decor. Incorporating plants and succulents into your decor can be life-changing. Use the real ones, unless you want to keep up with seasons and trends, in which case, faux plants might be better suited to your needs. With faux plants looking more real by the day. You can easily swap out your plants according to the season.
6. Use Breezy Fabrics
Light, airy fabrics are commonly combined with seasons when you can keep the windows open, but it's easy to keep those textures on display year-round. The easiest way to do this is with your curtains and throw blankets. Pick out pieces made of lighter material like linen for your throw blankets so that they provide the warmth you need while still looking casually draped over your couch.
For curtains, look for fabrics like cotton voile, flax linen, sheer silk, or something similar to get that breezy feel in your home.
7. Use Natural Wood
Using rattan, cane, wicker, and other wood of similar hues will make any space feel bohemian and summery. Boho decor is most closely associated with the summer season, and it also works all year round.
These natural elements' light hues bring elegance without the heaviness and gravitas commonly associated with deeper, richer woods. This means you can easily incorporate a minimal design into your home using lighter wooden elements and still maintain that airy, spacious feel.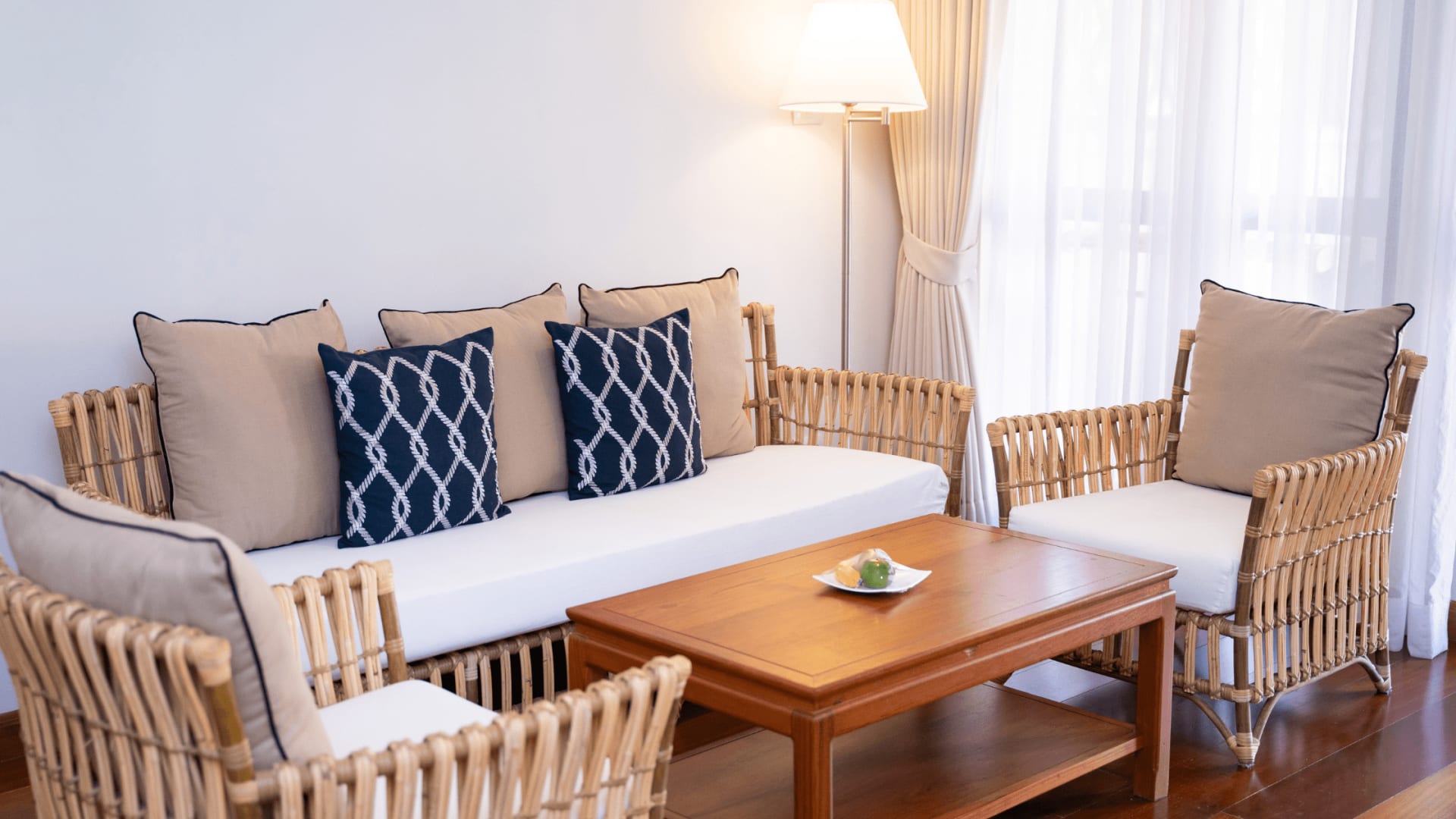 8. Let The Sunshine In
One of the gorgeous summer vibe is the natural light coming into your space. The most important interior design trend for the coming year is homes featuring plenty of natural light.
If this will be a challenge in achieving this due to not owning the space you live in, you can always maximize the light coming in by keeping your windows open or using sheer curtains. You can also use warm, fuzzy bulbs that can imitate the feel of daylight making your room feels bright.
Final Words
I hope these interior design trends have inspired you to bring them to life in your home. Start a project taht suit your budget to keep you busy this pandemic and make your home more cozy. You don't need to keep going out just to look for place to relax. Your home is the perfect place to be.