Back in a Time When We Could Gather Together...
There we were on Thanksgiving morning, we 4 cousins, standing around the kitchen island, coffees in hand and a bottle of Jamison in the corner. I must confess; it was splashed into a mug or two. We're Irish, which is an excuse to drink a wee dram in the morning, and on this occasion it was a toast to our parents; all of them gone before us save my eighty-two-year-old Aunt Mary Jo, who bravely raised her cup along with us.
As the eldest cousin I had been tasked the day before with writing out the shopping list and menu for the day's holiday breakfast and main meal. There ensued a rapid-fire hailstorm of must-have dishes and ingredients shouted out by the cousins. Those requests were piled onto by the rest of the family cast and crew in the adjoining living room who were vying to get their requests on the menu too.
It was a swirl of chaos until I turned to my closest cousin and said, "Danielle, what do you need to make the monkey bread? My Mom used to make it for every holiday and I haven't had that in over 30 years."
She looked at my quizzically and, without a word, went down to her room. When she returned a few minutes later she handed me a soft, leathery piece of folded up orange paper. I opened it and instantly recognized my mother's handwriting. It was her recipe for Monkey Bread that she'd given Danielle so many years ago. We all looked at each other. And at that moment, we all broke down.
This year when we can't gather as we once did, I find myself reminded of the spirit and brightness of true tangible memories that can be found in the handwritten words in my recipe boxes, on old holiday cards, old letters and even on tiny snippets of paper. As 2020 draws to a close I treasure those written touches from the past even more.
Peace & Love,
Cheryl
Top 5 Ways to Up-cycle Your Loved One's Handwriting
In the era of online shopping, curbside pick up and e-gift cards, we sometimes forget how wonderful and sentimental it can be to give someone a truly thought out gift. We're not saying we want you to make your friends or family cry, but it could totally happen.
Keep scrolling to find our compiled list of the top 5 ways you can recycle, upcycle and repurpose a loved one's handwriting to give as a gift around the holidays, for housewarming or just because. Not only have we added some cool ideas, but we also found 10 different vendors on Etsy and other custom sites who are making these amazing pieces for you to choose from!
And… don't forget to check out the photos of our own loved ones' handwriting that we have included below!
Added To a Beautiful Piece of Jewelry
Adding a special loved one's handwriting to a piece of jewelry is an awesome way to carry them around with you on every adventure. Whether it's a silver/gold cut out version of their handwriting or a piece of leather with their words custom engraved on, this piece can be passed down through the generations.
Check out this beautiful hand engraved bangle by
MackenzieTreasury
, this custom with laser cut handwriting bracelet by
MillfordJewlery
or this masculine leather engraved cuff by GiftStable.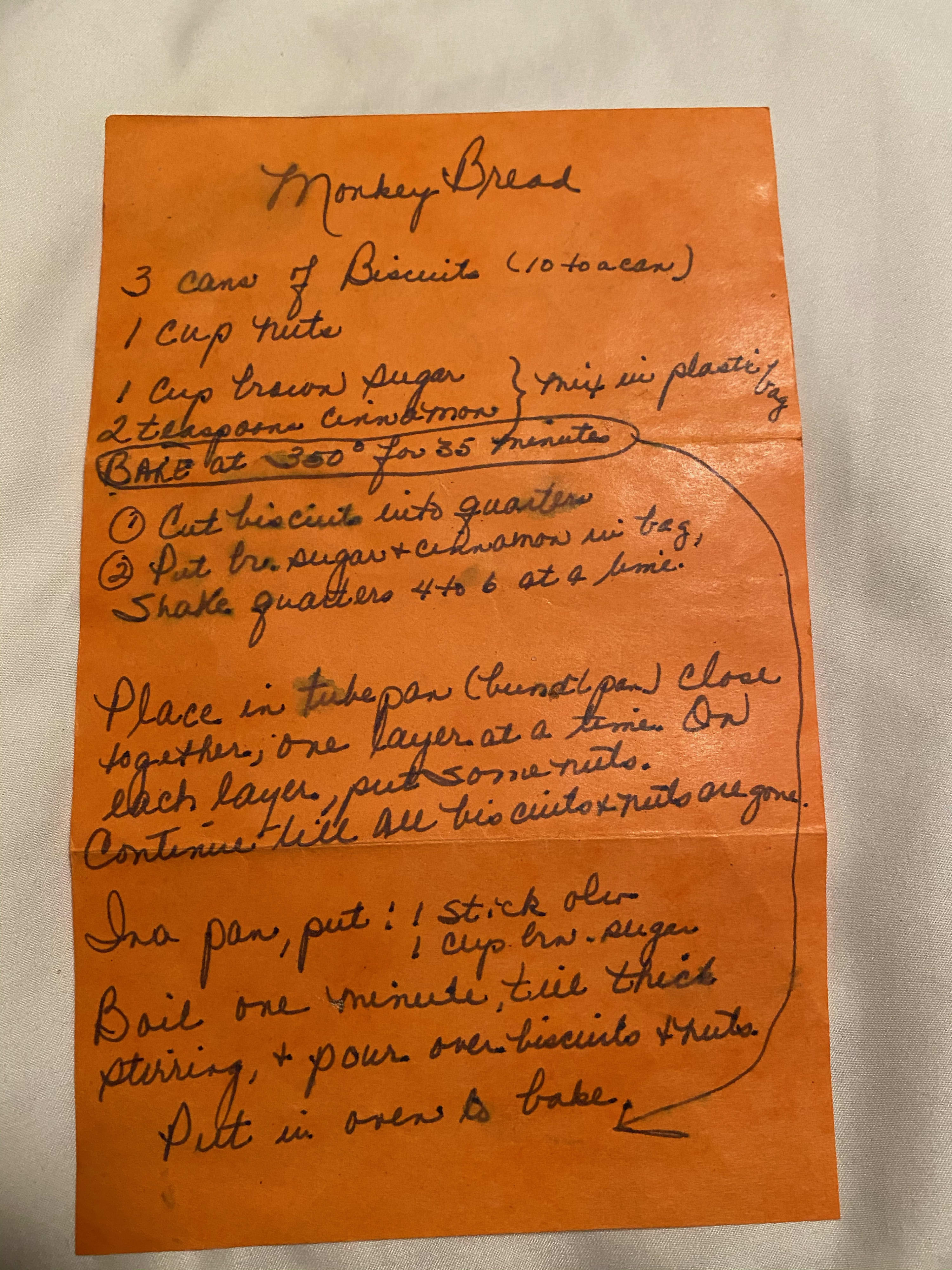 Engraved on a Cutting / Charcuterie Board
Lately, it seems like at every dinner party, restaurant and brunch there is a charcuterie board filled with amazing snacks. But… They also make amazing housewarming gifts and adding a handwritten recipe or note from a family member that's passed would just make it that much more special.
This gorgeous cutting board by
AFamilyForest
with your mom or grandma's famous recipe or this beautiful hand carved charcuterie board by
personalizedgiftbox
would be the most perfect addition to any new kitchen!
Painted on a Canvas / Wooden Sign
Whether it's painted on canvas or embossed with layered wood, you can not go wrong with a beautiful sign to add to your home decor. This could be a great, fun option for a newly married couple if you add their handwritten vows as master bedroom decor or for new parents to hand write the birth weight of their little blessing with stamped feet or hands added.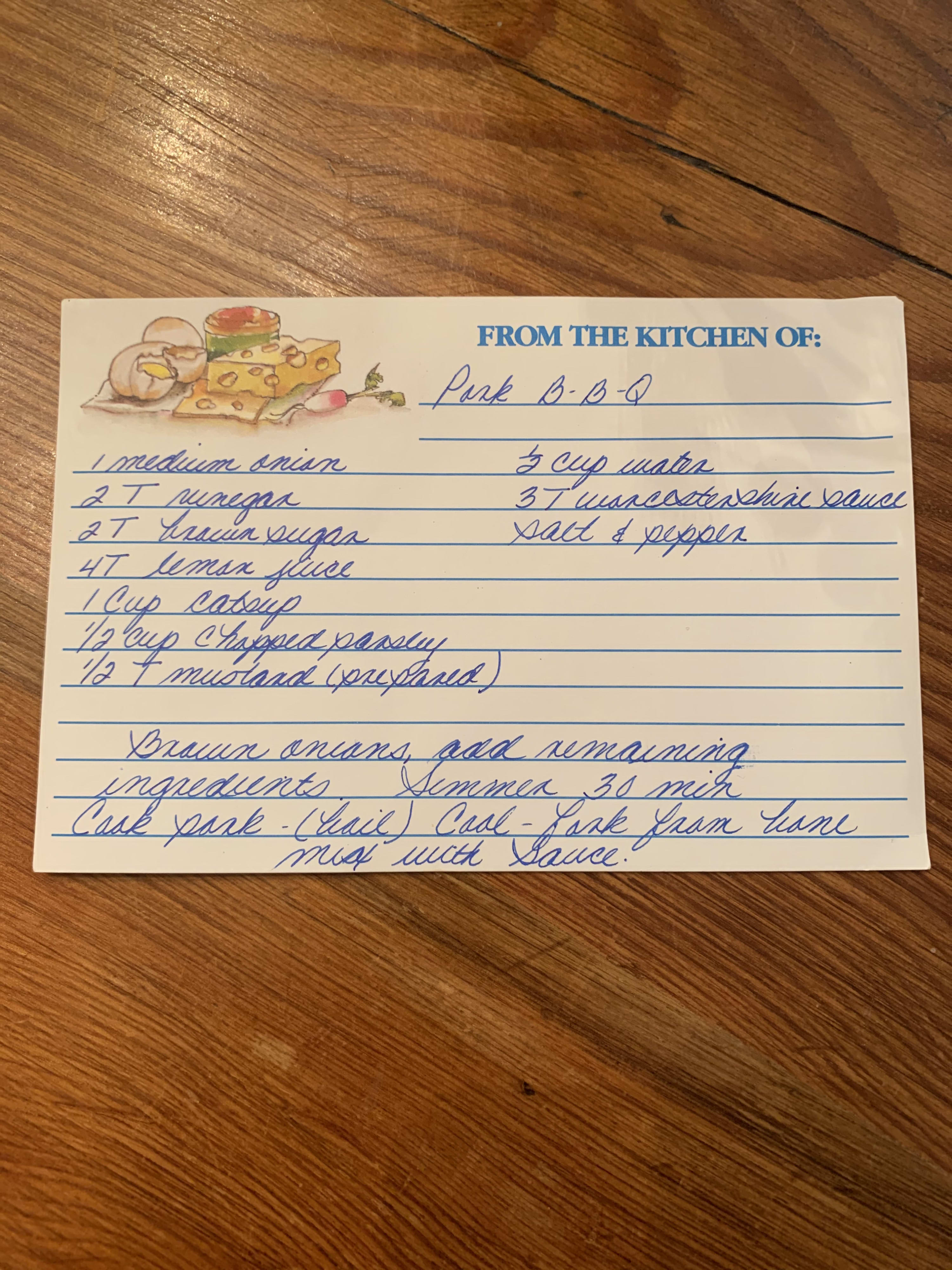 Printed on a Pillow
If you ask me, I am always under the impression (as a pseudo decor expert) that you can never have enough throw pillows, so what if you added some personalization with handwriting by a loved one or cherished friend? This could also be a wonderful gift for a grandparent with their grandchildren or children's handwriting.
Cut Out of Metal & Made Into a Sign
Last but certainly not least is the most "industrial" gift option… an engraved metal sign! This one seriously takes a page out of the Magnolia - Joanna Gaines book and could be such an interesting piece of art to add to a bachelor pad or modern style home.
Check out these amazing custom cut metal signs by
Langley Metal Works
and add your loved one's handwriting, wedding vows or a special quote to empower your loved one or friend in their new home!